The birth of the legend can be traced back to 1963. Actually, the choice of the name proved to be neither easy nor expected. Whilst Rolex on the one hand flirted with the car-racing world, on the other hand it could not remain unaware of the vast media attention, which at that time was surrounding the conquest of outer space.
In 1963 Rolex introduced the first Cosmograph model, the reference 6239, without replacing reference 6238 which remained in production until 1967. The distinctive characteristic of reference 6239 was the tachometer scale engraved on the metal bezel to enhance the legibility of the dial, available in black with silver counters or in silver with black counters. In the first years of production the bezel was graduated up to 300 units per hour to change later to 200 units per hour.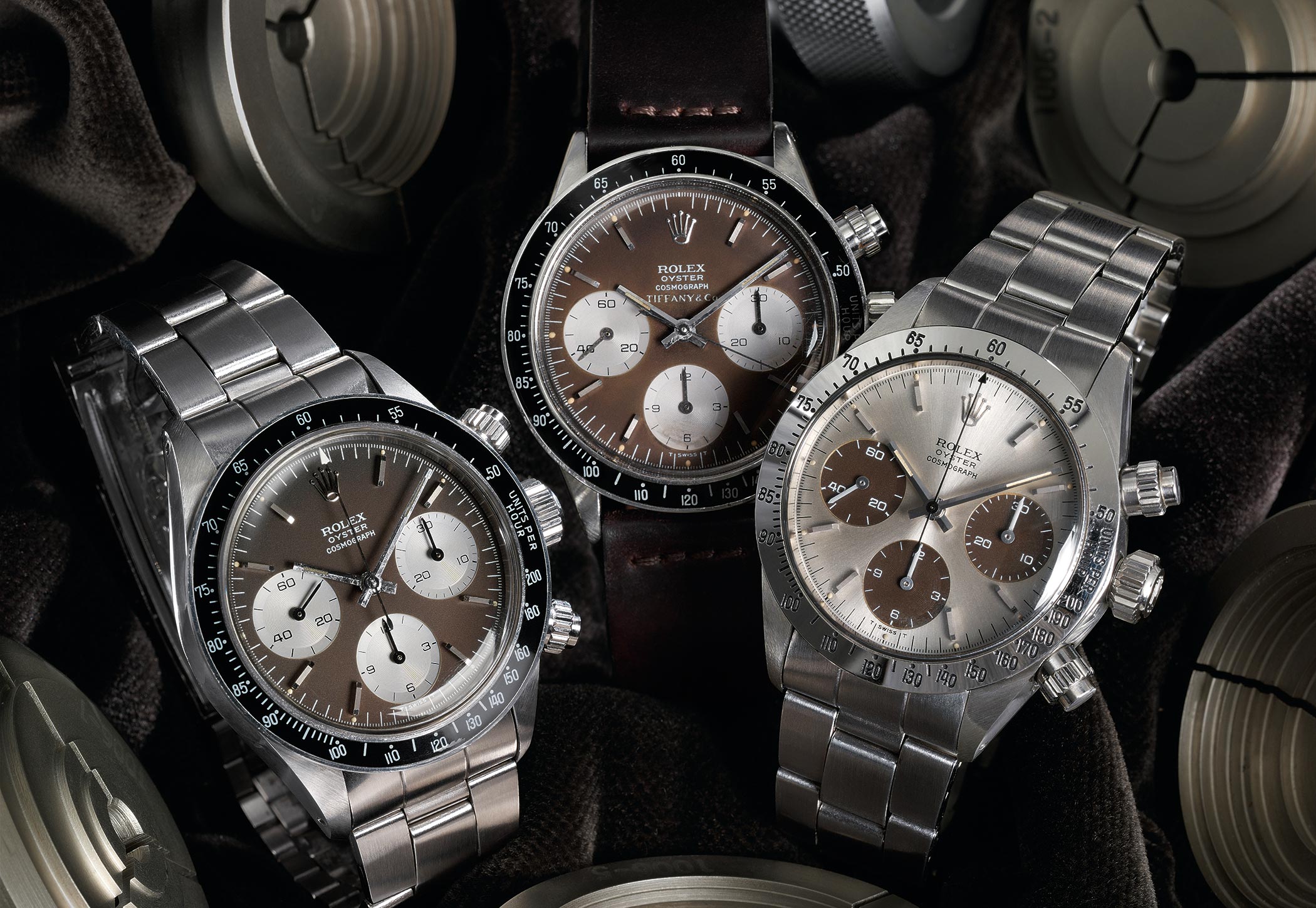 The printed peripheral tachymeter scale disappeared from the dial. In fact, this timepiece was sported a metal bezel which carried the engraved scale. Initially released in stainless steel, it would later be flanked by a gold version. With regards to the earliest models, the engraved tachymeter scale was graduated to 300 units per hour; subsequently, it would feature a 200 units graduation. The dial exhibited contrasting colours: a black field and silvered subsidiary registers, or a silvered field with black subsidiary registers.